AROUND THE WORLD IN ELECTRIC CARS
80edays ELDURO – The Hard One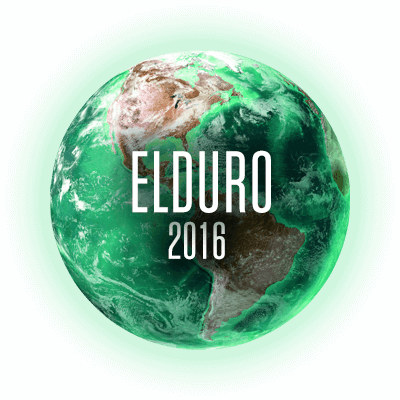 The 80edays 2016 – ELDURO – another chapter of the history making endurance test for the EV technology and the drivers is finished successfully.

11 international teams – 80edays ambassadors rallying for supremacy across 29,000 km, 20 countries, and 3 continents tried to finish in Barcelona in 80 days. 9 teams did it beating Rafael de Mestre's record (GENESIS 2012), sharing their EV experiences and sending a strong message to the industry that sustainable technology is the future.
Most teams followed this recommended route, mostly along the route done by Rafael de Mestre on the first around the world EV race in 2012. Although the participants had to reach the check points, they could take a free ride from Astana (Kazakhstan) to Bucharest (Romania).
Across three continents the teams passed through iconic cities, where 28 events have been organized to raise awareness about EV technology.
Make your personal contribution to join us in our effort. Eco Partner myclimate will plant a tree in Nicaragua for each 80edays fan t-shirt you buy.
#80edays is a breaking boundaries mission proving that the EV technology is mature and ready to become a driver's first choice with its eco-sustainable outlook and infrastructure.
The Olympic technology challenge is taking part every 4 years in cooperation with a carbon-offset reforestation project with myclimate, the 80edays official eco-partner, highlighting the critical social issues that are emerging as a result of increased pollution and rapid deforestation.
Join the fan community and promote the event wearing the shirt. Together we can move something bigger.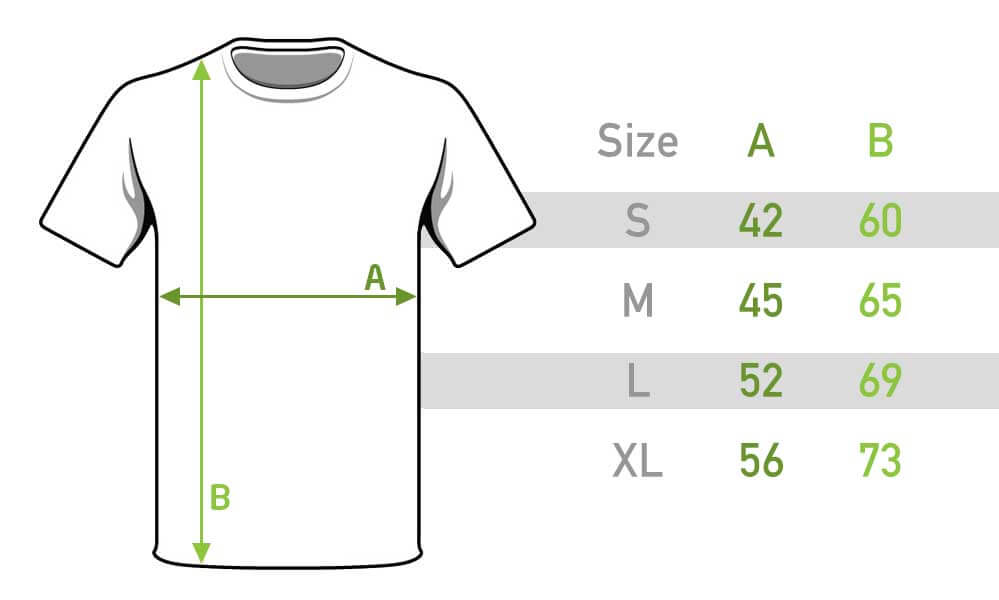 Official 80edays fan t-shirt exclusive by Carmelo Plati.
Every shirt you buy plants a tree in Nicaragua.
100% cotton
Price: 19 EUR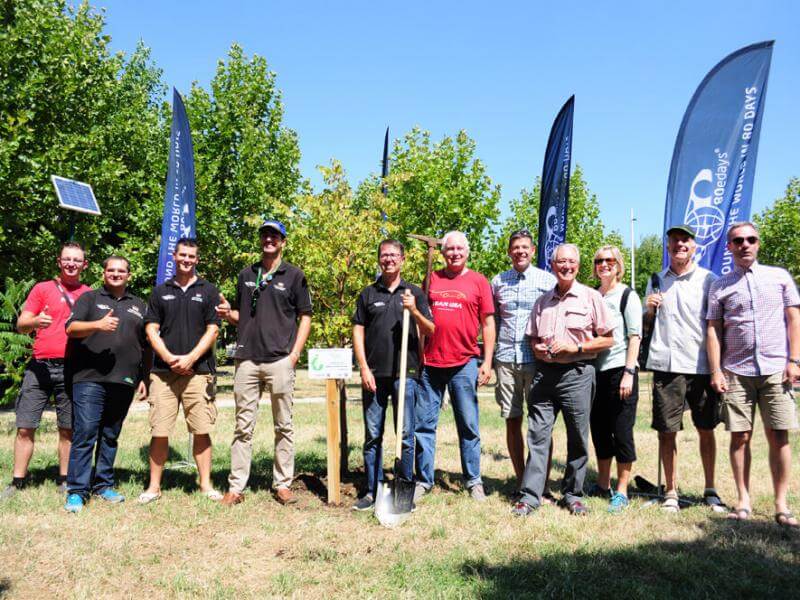 We are convinced that both technologies and society are finally ready to make a big concious step towards sustainable future.
As a symbol of environment friendly transportation and sustainability an 80edays tree is planted in crossed countries, invoking to preserve our home planet for our children, for generations to come.
EV pilgrims can use the great opportunity to follow our route
and hopefully the way!
Barcelona, Spanien- 13/09/2016- Die 80edays MIT ELEKTROFAHRZEUGEN EIN MAL UM DIE WELT RALLY STELLT EINEN NEUEN WELTREKORD AUF | PDF DOWNLOAD
Barcelona, Spain- 12/09/2016 – 80edays – Around the World Electric Vehicle Rally sets up a New World Record | PDF DOWNLOAD
Los Angeles, California, USA- 13/07/2016 – The 80edays Electric Vehicle Rally closes the North American Stage | PDF DOWNLOAD
Halifax, Nova Scotia, Canada- 22/06/2016 – 80edays Electric Vehicle Rally leaves Halifax after warm reception by Elcora Advanced Materials. First North American stop on the EV challenge route | PDF DOWNLOAD
Lisbon, Portugal- 20/06/2016- Around-the-World Electric Vehicle rally set off from Barcelona arrived in Lisbon | PDF DOWNLOAD
Beijing, China- 04/05/2016 80edays arrives at the Auto China 2016 | PDF DOWNLOAD
Barcelona, Spain- 14/04/2016-Countdown has Started for 80edays Electric Vehicle Challenge | PDF DOWNLOAD
13.06.2016 – Eco Grand Prix 2016 Special Edition
15.06.2016 – Press Conference
15.06.2016 – Farewell Lunch