AROUND THE WORLD IN ELECTRIC CARS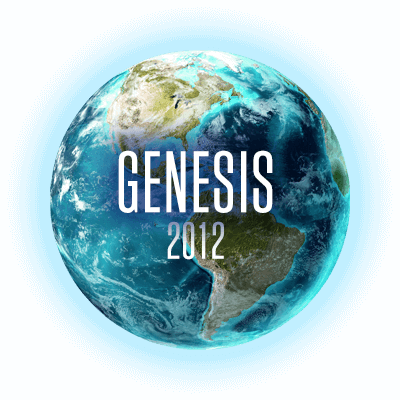 Genesis 2012 – the start of the story telling electric cars being ready for driving long distances even all around the world as presented by Rafael de Mestre who rallied around the world in a standard all-electric Tesla Roadster in 127 days.
On May 11, he made his way from Barcelona westwards in chase of Xavier Degon and Antonin Guy to win the first rEVolutionary race around the world.
The end purpose of this race was to convince people and entire nations to change to electric cars.
Every Stop a Charge Point
Rafael de Mestre had the idea to register every charging point along his route. This way, people could follow live his itinerary and furthermore they could afterwards retrace his steps, proving that long range driving is possible with electric cars.
All the charging points were saved in the world's largest database of charging points: electromaps.com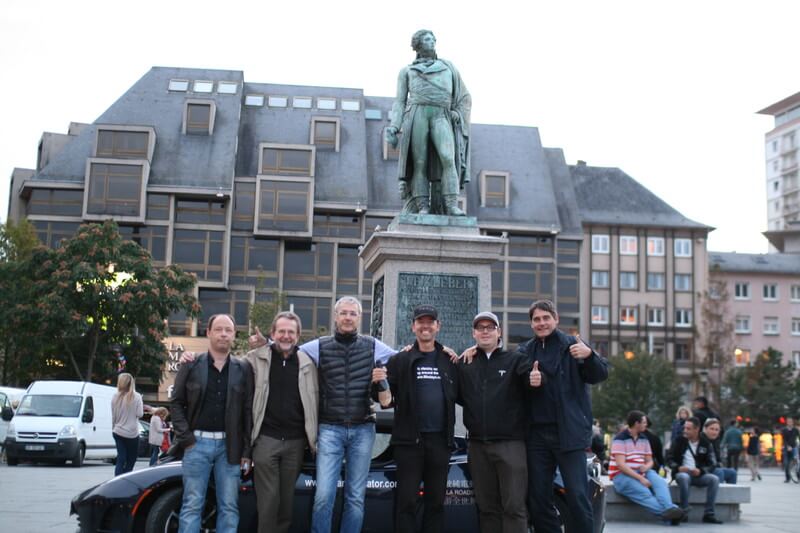 September 2011: Tesla Roadster driver Rafael de Mestre planned to be the first driver to make a trip around the world with a standard EV (Model S) in 2013.
February 2012: Two French drivers started in February 2012 the attempt to become the first electric car drivers around the world and named their trip "electric odyssey".
March 2012: Mr. Rafael de Mestre decides to accept the race and plans now to overtake the French drivers before they reach Strassbourg, their starting point.
Mr. de Mestre, a Spanish driver, will start in Barcelona in May, will pass Strassbourg and then will follow the French team to cross US, China, Russia and Europe, passing Strassbourg before the French and coming back to Barcelona. He wants to make it in 80 days. Preparation can't start before April 15th due to customer project finishing.
April 2012: Press preparation. This first electric vehicle race will be followed by TV, radio, press and internet. First support is promised by RWE. Rafael de Mestre plans to start on May 1st, in Barcelona trying to overtake them, driving in his Tesla Roadster #507, before they reach their target point, Strasbourg. Very stressful preparation to get visas and the needed papers to be able to cross the countries.
MAY 2012
May 2012: The start planned for 1.5.2012 is postponed due to several circumstances:
The mayor of Barcelona has a full schedule for this day
The driver Rafael de Mestre went ill
The drive through license for China will be delayed
Rescheduled to 10.5.2012 due to missing drive through license for China
Rescheduled to 11.5.2012 due to missing passport – blocked by Visa Kazakhstan
11.5.2012 RACE STARTED in Barcelona – exact 3 months later than the French – including the risk to fail due to missing papers for US
15.5.2012 Arrival in Strasbourg
17.5.2012 Arrival in Cologne
18.5.2012 Ready to transport in Frankfurt – US insurance still missing. Without the insurance, the car will be blocked in NY
21.5.2012 Yeah! Got the US insurance!
22.5.2012 Car and driver in NY now
23.5.2012 Departing heading west
JUNE 2012
05.6.2012 Arrival in San Francisco – China drive through license still not available
07.6.2012 Waiting in LA for transfer – China drive through license for 25.6 confirmed – will lose 14 days
17.6.2012 Car arrived in China. Following the newest calculations, I have to drive 400km per day starting with 26.6 to reach Barcelona. 80 days after the start race turns into a mission impossible.
22.6.2012 Chinese Dragon Boat festivity blocks all procedures from ongoing till 25.6
23.6.2012 Rafael de Mestre reaches Beijing
26.6.2012 Tianjin – Driving license doctor test, one certificate more
JULY 2012
02.7.2012 Got the driving license
03.7.2012 Car security test
04.7.2012 Got the license plates
05.7.2012 Fly to Germany for the wedding of Rafael de Mestre's brother
06.7.2012 Visa only valid for one entrance, new visa application for China will last 4 to 8 days
07.7.2012 Flying to Hong Kong
08.7.2012 Getting the China visa in Hong Kong. Kazakhstan visa will outdate tomorrow
09.7.2012 Flight to Beijing deviated due to thunderstorms to Jinan – reaching the hotel to stay overnight on July 10th, 2 a.m. Reception wants Rafael to share a room with another person
10.7.2012 Reached Beijing in the afternoon, too late for Kazakhstan Embassy
11.7.2012 Waiting in a queue at the embassy for three hours with no success, visa shall last 5 days. Postponed to be able to catch the French on the way
12.7.2012 Taking the train to Tianjin. Driving to the hotel, plug off the car and gooo!!
13.7.2012 Got 30A at the hotel, great!
14.7.2012 Driving across China
22.7.2012 After only 10 days China was crossed from Tianjin to Urumqi, waiting for KZ visa now
25.7.2012 Got the visa for KZ, driving to Karamay
26.7.2012 Roadster killer roads – deviation needed, not driving to Karamay, driving to Almaty
AUGUST 2012
02.8.2012 Arrived in Astana through Almaty. Visa for Russia is obtained faster in Germany, booking a flight
13.8.2012 Flying back to Astana
16.8.2012 Kazakhstan crossed – leaving to Russia
17.8.2012 Invitation from Ekaterinburg
18.8.2012 Day of the special moments Ekaterinburg and Krefeld
24.8.2012 Russia crossed in only 8 days – leaving to Ukraine. Status France / Spain 21565 / 19744 km
27.8.2012 Ukraine done. Status France / Spain 22244 / 20859 km
28.8.2012 Pit stop in Bucharest. Status France / Spain 22388 / 21301 km
30.8.2012 Sibiu. France: 22731 / Spain: 21676 km
31.8.2012 Budapest. France: 23066 / Spain: 22218 km
SEPTEMBER 2012
02.9.2012 Car accident in Germany
03.9.2012 Crash box installed FR:23303 / ES: 22821km
04.9.2012 Completion of technical repairs. FR:23325 / ES: 22821km
05.9.2012 Handover of repaired car, driving to accident site and proceeding with the race
06.9.2012 Arrival in Luzern FR:23739 ES:23480km
08.9.2012 Arrival in Perpignan FR:24247 ES:24365km – Spain overtakes total driven km record
11.9.2012 After driving through the Pyrenees and Andorra, start from Zaragoza to Santander
13.9.2012 Driving from Santander over Zaragoza to Manresa in one day – about 680km
14.9.2012 Great welcome starting with press in Manresa and then every 20km stops for photos and press with the big highlight of entering Barcelona through the Arco de Triunfo
15.9.2012 The whole day press, interviews and photos. I gave one kind guy a short acceleration ride as birthday present, who yelled loud for fun. I met a very kind reporter from Vanguardia newspaper, who asked me very interesting questions, not the custom, boring ones.
16.9.2012 Visited the grave of my father
17.9.2012 Interview in Zaragoza
18.9.2012 Arrival in Bilbao – meeting with Michael Eymann (black Tesla Roadster)
19.9.2012 Meeting Thomas Schleich with his white Tesla and driving to Bordeaux
20.9.2012 Driving with three Teslas through France, skipping Paris
21.9.2012 Heading Strasbourg, Udo Werges joins with his black Tesla in Nancy
22.9.2012 Road closed, seems to be a jam, so we won't make it to Strasbourg.
17:00 Arrival in Strasbourg, driving on to the Place Kleber and opening of the champaign bottle Rafael de Mestre got as gift from the Barcelona authorities.
28,282 km driven in total – totally tired, but happy to be the first man in the world who did it in an 100% standard electric car, having a lot of world records broken.
2.9.2012 After 22,821 km driven through desert sandstorms, heat up to 53°C, the worst roads on Earth and thunderstorms, the electric car reaches Germany and crashes into a car, close before the finish line. Nothing could stop the car from being driven, and now Rafael de Mestre is standing next to the wreckage of his car.
3.9.2012 Tesla service gives the first information that the car can be repaired, but normally it will take about 3 weeks. The insurance company, Basler, and Tesla will try to work together to accelerate the procedure of motor vehicle assessment.
4.9.2012 Tesla installed the crash box overnight, repairing KIT with 5 technicians in parallel! Working through the night so that the paint would dry till next morning.
5.9.2012 Finishing and applying stickers so that the car is ready at 17:00.
ELECTRIC CAR CIRCUMNAVIGATORS
Hjalte Tin and Nina Tin Rasmussen
25.6.2010: Start of first electric circumnavigation in a selfmade electric Nissan. 36.000 km in 310 days by the two Danish adventurers Hjalte Tin and Nina Tin Rasmussen without any support car. The car is still in operation.
16.8.2010: 196 days circumnavigation by several drivers with self made electric cars at zero-race.com won by zerotracer.com team. They drove 25.000 km in 80 days and took 126 days for the transport over the sea.
11.05.2012: First electric around the world race by two standard 100% electric cars putting the world record mark to 127 days by the winner Rafael de Mestre. In addition, he was the first man who did a circumnavigation in a 100% electric car alone, without any support team or support car. For 28,282 km he needed 65 days plus delay of 5 days to repair the car after a serious accident, plus 57 days for toll formalities and transport over the sea.
16.6.2016: 11 international teams started the around the world rally betting to be able to make it in 80 days, like Phileas Fogg in the book "Around the World in Eighty Days". 9 teams managed to circumnavigate the world in 80 days, including the transport overseas, under the rule that the cars were driving 100% of the land route. This project extended the list of drivers who circumnavigated the whole world by more than 100%.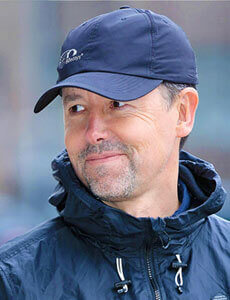 Records set by Rafael de Mestre
Rafael de Mestre defeated his record and is now sharing it with a lot of international ambassadors, broadcasting the message that electric cars are reliable and able to drive long distances. Now, he is the first and only man who circumnavigated the world in an electric car twice!
Winning the first EV race around the world in a STANDARD all-electric vehicle
Being the first man to drive ALONE around the world in an electric car
Making the FASTEST electric vehicle circumnavigation around the world ever (127 days)
Making the LONGEST trip in a standard electric car (28,282 km)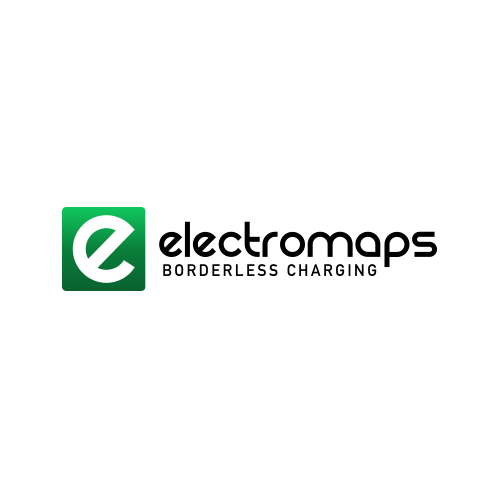 World wide charge infrastrucure
finding App and Website
Delivers the newest information about
charging points all over the word
TV will report about the trip in these 80 days, but the media presence will be much longer.
After the trip there will be many interviews and show events with the car, where your logo will be sticked on.
To prove the massive press echo of the past non promoted 10,000km tour on 2011, please google for "Tesla Goes East".
2011: Prime Time 3.25 min report on Romanian main news TV chain
2011: Several Web TV reports
2011: Invitation to IAA 2011
2011: Hundreds of threads in the internet
2011: 25,000 visitors of the webpage, where the trip could be tracked
2011: Excited people on the streets
2011: Daily press and car magazine reports like Auto Bild
Media presence:
2012 Website: The trip, speed, location and the distance to the French drivers will be possible to be followed live online.
2012 YouTube: Pictures and videos will be uploaded every day to YouTube with link to the webpage.
2012 Twitter: News will be posted live.
2012 Facebook: Tour details will be posted.
2012 Book: At the end, the whole story will be written down to keep this moment for the future.
2012 Movie: All with the on board and off board cameras collected video material will be cut to a documentation picture.
2012 TV, Radio, Press: Interviews
Santander Bank
AXA insurance
BASLER insurance
Bet and win
Red Bull
Tesla
Vodafone
T-Mobile
Michelin
Continental
GoPro
ADAC
VISA
Accor hotels
Intercontinental hotels
NH hotels
Tag Heuer
Omega
TomTom
Mennekes
Athlon
Greenpeace
United Nations
Rafael de Mestre, altruist and electromobility enthusiast was born in 1963 near Barcelona and lived many years in Germany and Romania.
1995 He told to the people that it would be the future to connect the mobile phones to the computers and then be able to work from home or elsewhere.
The arguments of the people:
This will never occur, computers are too expensive and heavy, the batteries of the mobile phones are not lasting long, they are heavy and the costs are too high to be paid by a private person.
And why working from elsewhere but the office?

1999 He was booked by insurance companies to connect the homeworkers with the offices via ISDN. The rest of the internet story till iPhone you know.
2002 He opened the first democratic company named TRON IT Consulting and all said that this won't work … The TRON structure is now implemented in Germany, Switzerland and Romania and working fine and effective since years …
Now he tries to open the eyes of the human beeings that it's time to say good bye to the gas burning, CO2 polluting cars. South America already feels the sun eruption impacts which till now are secured by ozon and if we don't reduce immediatelly the pollution, New York, Munich and all other cities of the world will be burned, so that it will be impossible to live on the surface.
With the race around the world – for route details click here – he shows that electric cars already can drive long distances and like in 1995, he says that it won't last long if all car buyers block buying gas cars asking for electric cars, that electric cars will drive 1000km to be charged in 5 minutes.
1973 The Mestre family needed 3 days to drive from Barcelona to Cologne. Same time he will need now, knowing that there are more plugs in the world than gas stations.
Consider the effort you need to install some plugs compared to a gas station …
… hoping that the evolution of the charge infrastructure and battery will develop as fast as the IT did.
To push the automobile industry harder, next year he will organise the first electric standard car race together with Louis Plamer – the first solar car world round trip driver -, where the fastest charging car with the longest range will win. Details will follow …
Die Vorgeschichte
Rafael de Mestre, ein Altruist und E-Mobility Enthusiast wurde 1963 in der Nähe von Barcelona geboren und lebte viele Jahre in Deutschland und Rumänien.
1995 erzählte er den Menschen, dass man in Zukunft die Computer mit den Mobiltelefonen verbinden würde und dann von zu Hause oder mobil arbeiten könnte.
Er bekam Gegenwind:
Das wird nie geschehen, die Computer sind viel zu teuer und schwer und die Akkus der Mobiltelefone halten nicht lange genug. Außerdem ist es viel zu teuer für einen Privatmann, alleine schon die Telefongebühren …
Und warum sollte man den außerhalb vom Büro arbeiten?
1999 wurde er von einem Versicherungskonzern gebucht um Heimarbeitsplätze mit der Konzernzentrale via ISDN zu verbinden. Den Rest der Geschichte bis hin zum iPhone kennen Sie ja.
2002 gründete er die erste demokratische, Chef-lose Firma TRON IT Consulting und die Menschen sagten wieder, dass ein kopfloser Ameisenhaufen nicht funktionieren kann … Inzwischen hat sich die TRON Firmenstruktur auf Deutschland, die Schweiz und Rumänien ausgeweitet, funktioniert effektiv seit Jahren und wächst …
2012 versucht er nun die Augen der Menschen zu öffnen, dass es Zeit ist sich von den Verbrennungsmotoren zu verabschieden, die die Umwelt mit CO2 belasten. Ein großteil von China kann seit langem keinen blauen Himmel mehr sehen. In Südamerika und am Südpol kann man die Sonneneruptionen bereits spüren, die nicht mehr durch die Ozonschicht abgemildert werden. Wenn wir weiterhin nichts tun wird die Zivilisation bald unaufhaltsam von der Erdoberfläche verschwinden.
Der Wechsel zum stromangetriebenen Auto birgt die Chance für die Automobilindustrie und die Wirtschaft zum Aufschwung durch Neuausrichtung in Richtung neuer Technologien. Auch die Ölkonzerne sollten sich neu ausrichten und das wertvolle Gut Öl lieber für die Herstellung von Plastikstoffen verwenden, anstatt es einfach nur zu verbrennen.
1973 benötigte die Familie Mestre 3 Tage um von Barcelona nach Köln zu fahren, es gab nicht immer Tankstellen und der Reservekanister wurde oft eingesetzt. Nun wird Rafael de Mestre die gleiche Zeit benötigen, nur dass er keine Angst haben muss eine Steckdose zu finden, denn es gibt mehr Steckdosen als Tankstellen.
Der Aufwand eine Tankstelle zu bauen steht nicht im Verhältnis zur Organisation und Betrieb von Steckdosen für Autos. RWE hat im letzten Jahr mehr als 1000 Stromtankstellen in Deutschland gebaut, das hat kein Konzern je mit Tankstellen geschafft …
… stellen Sie sich vor dass sich Elektromobilität so schnell wie die IT Landschaft entwickelt …
Ein Schlusswort an die Deutschen, die immer gern ein Haar in der Suppe finden:
Nichts tun ist jedenfalls keine Alternative.
2013
Um die Automobilindustrie noch stärker anzutreiben wird Rafael de Mestre zusammen mit Louis Palmer, dem Solarauto Weltumrunder und Organisator der Wave's im Jahr 2013 das erste Autorennen mit 100% elektrisch angetriebenen Fahrzeugen organisieren, wobei das Fahrzeug, das am schnellsten laden kann und dabei die größte Reichweite hat, gewinnen wird. Es wird eine Schlacht um die beste Technologie, und die beste wird dann auch von den Menschen gekauft.
Das Rennen
Mit dem Rennen um die Welt – klicken Sie hier für Routendetails – zeigt Rafael de Mestre, dass 100% elektrisch angetriebene, handelsübliche Autos bereits jetzt lange Strecken fahren können. Er gibt die Prognose, dass es nicht mehr lange dauern wird bis eine Reichweite von 1000 km in 5 Minuten zu laden sein wird, vorausgesetzt, die Menschen kaufen weiter Elektroautos. Wenn der Käufer etwas haben will, richtet sich die Industrie danach, sonst gäbe es bis heute keine Elektroautos.
Letzten September plante Rafael de Mestre, Tesla Roadster Besitzer und Enthusiast, der erste Weltumrunder in einem handelsüblichen Elektroauto zu werden. Geplant war die Umrundung im Jahr 2013 zu starten, sodass er die Reise bequem mit dem neuen Tesla Model S machen könnte. Wie sie gegebenenfalls wissen beginnt Tesla Motors erst dieses Jahr im Juli mit den ersten Auslieferungen des Model S in Amerika.
Nun informierte ihn ein Kollege aus Rumänien, dass dieses Jahr sich zwei Franzosen im Februar aufgemacht hätten die Welt 100% elektrisch zu umrunden: Xavier Degon und Antonin Guy.
In Straßburg, Frankreich starteten Xavier und Antonin bereits am 11.Februar ihre "Electric Odyssey" um der Welt zu zeigen, dass Elektroautos zuverlässige Transportmittel sind.
Wenn Rafael de Mestre nun startet, werden die Franzosen bereits auf dem Transfer nach Asien sein …
Trotzdem lässt Rafael de Mestre nicht von der Idee los und versucht das Unmögliche: die Franzosen mit seinem Tesla Roadster #507 zu überholen bevor sie Straßburg erreichen. Und dieses nun ohne Vorbereitung.
Rafael de Mestre wird in Barcelona starten, durch Straßburg fahren, und den "French guys" in der Richtung durch USA, China, Russland zurück nach Europa folgen. Überholt werden sollen die Franzosen spätestens in Europa und er möchte als erster durch Straßburg fahren und als Sieger des ersten elektrischen Rennens rund um die Welt nach Barcelona zurückkehren und dies am besten nach Jules Verne in 80 Tagen.
Die noch fehlende Durchfahrtgenehmigung durch China kann den gesamten Plan zunichtemachen, ungeachtet dessen fährt er nun los um die einmalige Chance nicht zu verpassen …
Leider sind bisher keine Sponsoren aufgetaucht, die das Rennen finanziell unterstützen.
Unterstützen Sie mit Ihrem Geld die Veränderung der Welt zum Besseren, informieren Sie sich hier wie.
INFORMACIONES PRENSA
Rafael de Mestre, altruista y enthusiasta de electromovilidad nació en Manresa en la Provincia de Barcelona en 1963 y vivió muchos anos en Alemania y Rumania.
1995
Cuando en España no se conocía la palabra informática y computer si no ordenador, el dició a sus clientes que en futuro se podrá comunicar con ordenadores connectados con teléfonos móviles.
La gente negaba:
Esto no ocurrira nunca … será demasiado caro … los ordenadores y las batterias pesan demasiado … y porque trabajar de cualquier sitio?
En 1999 una companía de seguros le preguntó de hacer el concepto de connectar 600 domicilios de los empleados con la central a través de RDSI. El resto de la historia de Internet hasta el iPhone se sabe.
2002
Abrió la primera empresa democrática llamado TRON IT Consulting – una consultoría en TI – y todos dijeron que esto no va a funcionar … es impossible de que un hormiguero sin jefe funcione …
La estructura de TRON esta aplicada actualmente en Alemania, Suiza y Rumanía … y crece independiente de la economía con la fuerza de los socios.
2012
Con su carrera electrica quiere promotar el coche electrico como vehiculo normal para cada dia. El ve en el coche electrico una oportunidad para la economia, la naturaleza y el ser humano.
Un coche electrico emoziona muchissimo y en mismo tiempo ayuda de minimizar la pollucion por CO2.
La gente dice que no va ha funcionar … lo vamos a ver 
LA CARRERA ELECTRICA
Con la carrera por todo el mundo – haga clic aquí para detalles de la ruta – muestra Rafael de Mestre, que se puede ya viajar con un vehiculo 100% eléctrico, que se puede comprar en la tienda, en largas distancias y prevé que no faltará mucho – si la gente ahora compra coches eléctricos – que se extenderá la distancia á 1.000 km al cargar en 5 minutos.
Si el comprador quiere gastar su dinero en algo, la industria suministra.
En el septiembre del año pasado, el propietario del Tesla Roadster y el entusiasta hizo un viaje de 10.000 km por Europa, y pensó que todo el mundo tiene que ver que funciona.
La circunnavegación estaba prevista para el año 2013, por lo que fácilmente podría hacer el viaje con el nuevo Tesla Model S, Tesla Motors en julio 2012 inicia con las primeras entregas del modelo S en Estados Unidos.
Ahora informó un colega de Rumanía, que este año, dos franceses ya habian iniciado una circumnavegación con un coche 100% eléctrico: Xavier Degon y Guy Antonin.
En Estrasburgo, Francia, Xavier y Antonin ya se inició el 11 de febrero, la "odisea electrica" para mostrar al mundo que los coches eléctricos son un medio de transporte confiable.
Si Rafael de Mestre inicia ahora, el francés estará ya en el traslado a Asia …
Rafael de Mestre no deja la idea de irse y intenta lo imposible: adelantar a los franceses con su Tesla Roadster # 507 antes de que lleguen a Estrasburgo. Y ahora, sin preparación.
Rafael de Mestre iniciará la carrera en Barcelona – su ciudad amada –, pasando por Estrasburgo, siguiendo los "chicos franceses" en la dirección por los EE.UU., China, Rusia a Europa.
Adelantando a los franceses no mas tarde que en Europa, quiere llegar como ganador de la primera carrera eléctrica por todo el mundo en Estrasburgo y llegar Barcelona en 80 días siguiendo Jules Verne.
Aunque falta la aprobación del permiso de paso por China se marcha ahora para tener la oportunidad de ganar …
Por desgracia, hasta el momento no han surgido patrocinadores para apoyar la carrera financieramente.
Apoye usted con su dinero el cambio del mundo al mejor, pinche aquí para saber cómo.
My brothers – who always support me in everything I do
Barcelona – for all the nice people I met on the street, who all liked the idea and gave thumbs up
Generalitat de Catalunya – for the great support promoting the race
Plataforma LIVE – for the best EV infrastructure I ever saw in a city before
Jean-Paul Riera – for installing solar panels and giving sun power and the infrastructure for free to his hotel guests
Didier Petitot – for installing 64A especially for me to be recharged as fast as possible
Mark Webb-Johnson – for programming this lot of new features on the OVMS box
Andrei Moroianu – for being my co-pilot in the office
Ron Freund – for helping me so much in all questions concerning US and insurance
DHL – for accelerating the transport so that I had a chance to overtake
David König – for the support out of US to get an insurance
William Ruegg – for trying to help me get the US insurance and for all the charging I did at his HPC
Tesla – for all the nice words, US adapter support and for being my fans 🙂
All TRON IT Consulting shareholders and consultants – for letting their CEO do this kind of challenge 🙂
Shang Qi – for being a perfect and kind guide and navigator
Jessie Li – for helping a lot with organizing all the needed things in China
Guian Zong – for the nice support with all needed matters in China
Aim and their family – for the great hospitality and help in KZ, which overtakes all the dreams of anyone
Dagmar Schreiber – for helping a lot with translation in Russia
Artem – for helping a lot with translation in Russia
The Ukraine EV Club – for making the charge in Ukraine so easy
Mr. Swarovski for the nice invitation to Austria and the organic cotton shirt of the brand "ready for nature".
Sven Launspach, TRON deputy CEO, for keeping my back free of all work to be done in the TRON companies in Europe.
Peter Mühldräxler, CTO Tesla Germany, for being always online and making the miracle come true of repairing the crashed car in 3 days, so that I was able to win.
Anastassiya, for giving me the magic power.